Knox College is fortunate to have a number of authentic connections to Abraham Lincoln.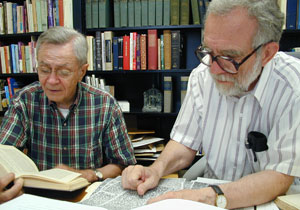 As a young man, Lincoln was a member of the Illinois legislature that granted the institution its charter in 1837. Twenty-one years later, the east side of a brand new Main building on the Knox campus was the site of Lincoln's fifth debate in the famous series with Stephen A. Douglas. And Knox bestowed the first academic honor of any kind to the self-educated Lincoln with the awarding of an honorary doctorate to the presidential candidate in 1860.
Lincoln continues to be a part of Knox College through the Lincoln Studies Center, which is devoted to the study of Lincoln's life and work. Its principal focus is on producing scholarly editions that make significant primary source material more accessible. In addition, the Center seeks to broaden the understanding of Lincoln and his legacy through a variety of activities, including sponsorship of cooperative research and publication, Internet archives, lectures, conferences, and classroom instruction. Learn more about the Lincoln Studies Center.